In Memory of Friends and Colleagues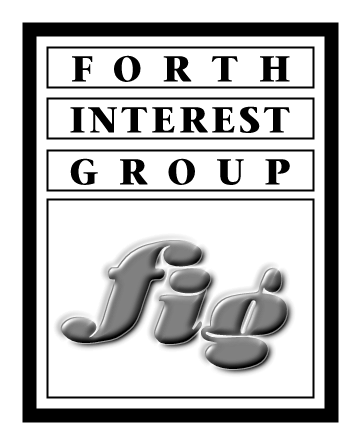 John (Sandy) Bumgarner

Sandy Bumgarner has passed away.
"He fought a courageous six year battle with cancer. I believe the Forth group meeting is coming up and if you could pass this information to others, I would appreciate it. I have planned a memorial service to be held at the Unitarian Church, 825 Middlefield Road, Petaluma, on May 14th at 11:00 am. Burial will follow at Calvary Cemetery, 304 Magnolia Avenue, Petaluma, with lunch following at Graffiti Restaurant, 101 2nd Street, Petaluma. It would be wonderful to have anyone who would like to come attend. I thank you for the friendship you shared and I know how much he enjoyed the Forth Interest Group. I hope to see you May 14th."
Reported by Sherry Bumgarner (his wife)
Glen B. Haydon

Glen Haydon passed away at home on March 12, 2016.
He was a good friend to me, for many years, and of course was one of the great characters at FIG, Mountain View Press, and was accomplished at many endeavors outside the Forth subset of the universe. His wife Helen survives him, and is still living in the home they built together among the coastal foothills.
RIP
Reported by Marlin Ouverson
Jeff Fox

Jeff Fox died at 62 of a heart attack some time before 1030 PDT this morning (May 4, 2011), at his home in Berkeley. His ex-wife Jane, who had been helping him take good care of himself, came back from an hour's errands to find him slumped over his computer. She called for medical assistance and immediately applied CPR but apparently it was just too long after the event. This was a surprise as Jeff's recovery from an earlier episode of congestive heart failure had apparently been going very well.
Jeff asked to be cremated and will share his back yard with his cat.
Jane said that Jeff specifically did not want a memorial or anything. We can each remember him in our own ways, together or apart as seems best.
Reported by Greg Bailey
Dave Boulton

Dave Boulton died on Saturday, October 10, 2009.
"There will be a service for Dave at 1 pm on Friday, October 23rd. It will be held in the Pacific Chapel at Skylawn. I hope each of you can spread the word and bring as many of Dave's associates to the service – I would love to have a full house."
"Skylawn is located on Highway 92 at Skyline Blvd."
"We need to have photos to place into the guest book and put on display at the service. As Dave is being cremated the urn will be at the service. If I have not already told you, he donated his cornea so that 2 more people in the world will have sight."
Dave's cousin Bette
Memorial Invitation - 233 Kb pdf
Memorial Card - 243 Kb pdf
Send condolences to:

Bette Daoust
bjdaoust -at- vervial.com
---
The Forth Interest Group (FIG) was started by Bill Ragsdale, Kim Harris, John James, Dave Boulton, Dave Bengel, Tom Olsen, and Dave Wyland. They introduced the concept of a FIG Forth Model, a publicly available Forth system that could be implemented on popular computer architectures.
Dave and Sandy Bumgarner worked at Jef Raskin's Information Appliance where he programmed all of the many printer drivers for the Canon Cat.
Dave was credited with the phrase: Never trust a computer which you cannot lift.
Dave wrote a Life program for the Jupiter Ace.
---
Here is what Dave wrote about himself on December 9, 2007:
"I did a big push for cell phone browsers a few years back at Openwave Systems, then I took some time off. I'm now working up to a new generation of wireless internet stuff."
Don Colburn

Don Colburn died on the morning of September 30, 2009 while undergoing a cardio-cath procedure to diagnose and repair damage to his heart.
A Memorial Service to celebrate Don's life was held on Sunday, October 4th at 6pm at the Unity of Fairfax (2854 Hunter Mill Road, Oakton, VA).
In lieu of flowers, please consider a donation to the National Multiple Sclerosis Society.
Announcement on comp.lang.forth
---
Here is what Don wrote about himself and his contribution to the Forth community on July 2, 2009:
"I wrote a Forth block I/O PerSci floppy interface for Bill Ragsdale and Bob Selzer's Jolt Computer 6502 Forth project, and in exchange for writing two articles in Dr. Dobbs on Selzer's 6502 assembly development system, got a copy to run on my own Jolt system."
"I wrote a Forth-77 standard 8080 CP/M Forth system that was the basis for MSI Data's hand held computers. I used this to target compile the first 68000 Forth system in 1979. This was followed by 68000 MultiFORTH, distributed by HP on their desktop computer line. In the mid-1980s, MacForth, a fully featured Forth system for the Macintosh sold over 12,500 copies, and taught a whole new generation of programmers how to use menus, windows, and mice."
"My company, Creative Solutions, Inc., went on to develop Macintosh I/O devices. In 1995, I sold Creative Solutions, and retired. I have had MS for 30 years now, and although confined to a electric wheelchair (an iBot), I still get around pretty well."
"Forth encourages a scalable, interactive, incremental, reliable, and testable engineering approach that has, and always will influence my hardware and software designs. It has enabled me to do some absolutely amazing things."
"I have recently started up a new company, 3D Metal Parts, Inc. that repurposes 6-axis industrial robots with a plasma torch for flexible just-in-time manufacturing of 3D metal parts."
Trace Carter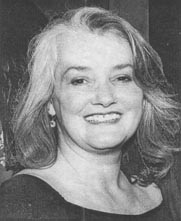 Trace Carter, Skip's wife, died suddenly on June 6th, 2006 of a brain hemorrhage resulting from the rupture of an unknown - to them - vascular anomaly. She ran the FIG office during Skip Carter's time as FIG President and handled all the membership, fulfillment, and sales.
Notes from Trace's Memorial Service at the Unity Church of Monterey Bay - Saturday, June 24th, 2006.
Min Moore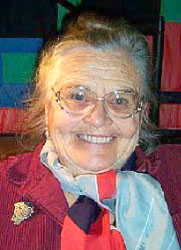 Min Moore, Chuck's wife, passed away January 11, 2006. In addition to being the wife of the inventor of the Forth programming language and the mother of their son, Eric, she taught and practiced weaving and spinning at Elkus Ranch in Half Moon Bay. A recent newsletter memorializes her contributions there.
Bob Reiling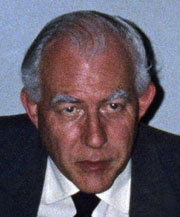 Bob passed away on May 5, 1999. He was the primary organizer of the annual FORML Conference, editor of the Homebrew Computer Club Newsletter, co-organizer of the first West Coast Computer Faire, and a past President of the Forth Interest Group. Lee Felsenstein reflects on Bob's contributions.
In Memory of Friends and Colleagues on SVFIG website.
---

FIG Home page