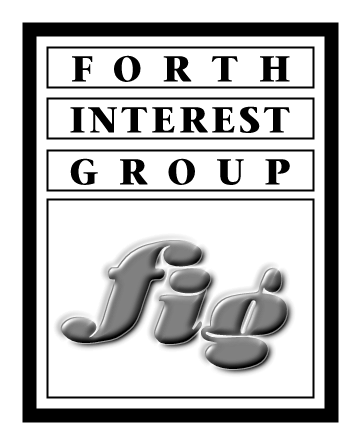 The Forth Interest Group (FIG) was a world-wide, non-profit organization for education in and the promotion of the Forth computer language. This website offers an on-line literature database, programming tools, reference works, public-domain and experimental implementations of the Forth programming language for various platforms, technical conferences, and connections to other Forth resources.
Although FIG as an organization has dissolved, this website will continue to reflect the on-going interest in Forth.
Much of the Forth activity in the US centers around the Silicon Valley Forth Interest Group.
---
---
The Forth Webring
Previous Random List Sites Next Next 5
---
The Forth Interest Group gratefully acknowledges and appreciates the continuing support of Skip Carter of Taygeta Scientific Incorporated who hosts this website.
---
Visitors since September 15, 2005

---
Last updated March 2013. Please submit comments, suggestions, and corrections to the FIG webmaster.